About company
JSC В«PolyotВ» Ivanovo parachute works is unique enterprise
parachute profile in Russia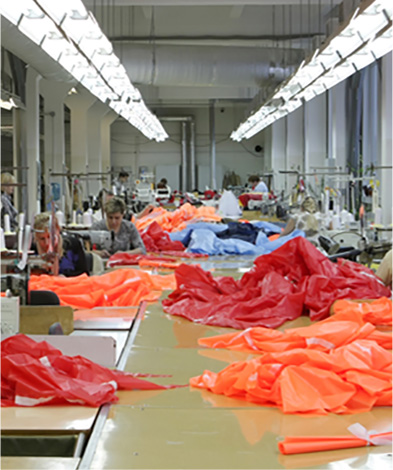 Experimental department
The company was founded in 1924 and over 90 years of history has passed a difficult way from a sewing workshop to a modern enterprise. All business processes in the Company in accordance with international quality standard ISO-Standard 9001 - 2011, GOST RV 0015-002-2012.
Today «Polyot» this is:
Highly

work team
Technology of production

corresponding to the global trends

of development
High quality products,

continuously improving

and meeting the requirements of customers
JSC «Polyot» — The company full cycle of production of parachute systems. The structure of the enterprise includes:
own clothing manufacture and metal, design office, textile and chemical laboratories, a private group of testers.
This means that all major components are made of parachute systems in one enterprise, so the parachute from JSC «Polyot» is reliable and safe.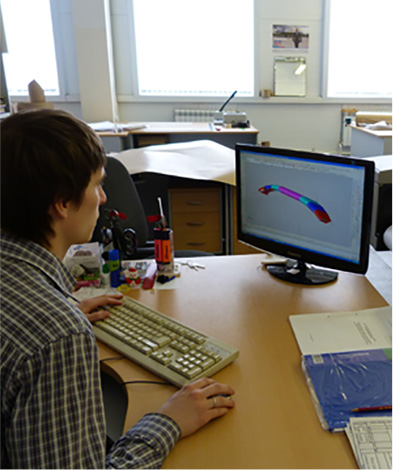 Design department
At all stages of the production cycle parachutes are several levels of control: the input, in-process and finished product inspection. Production also takes control of military acceptance №61 VP Ministry of Defence of the Russian Federation.
Ivanovo parachute factory produces reliable and safe parachute systems of various types:
Landing

Sports

Teaching and training

Emergency

Spare

Special

Brake landing systems

Individual models on order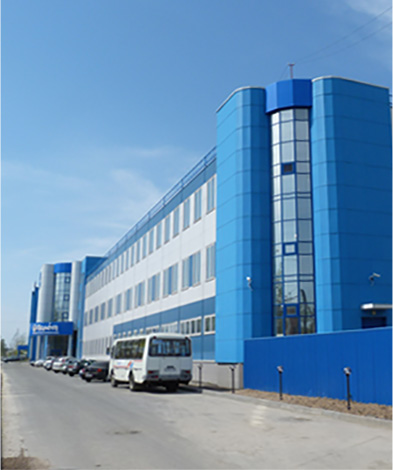 JSC «Polyot» Ivanovo parachute works
Customers of JSC «Polyot»:
Air Force

Russian Airborne Troops

Russian Federal Security Service

The Ministry Of Internal Affairs Of The Russian Federation

The Ministry of the Russian Federation for Civil Defence, Emergencies and Elimination of Consequences of Natural Disasters

Russian Federal Protection Service

Military transport and civil aviation of Russia and other countries

Gyms the ROSTO
The scale of the company, its importance to the economy and the country's defense is as follows:
The staff of the factory is more than 600 skilled workers and specialists

90% of all parachutes airborne forces in Russia are produced at JSC «Polyot»

20% is the share of JSC «Polyot» on the Russian market of sports parachutes

Highly skilled workers create products are in great demand at home and abroad.
The company has a complete package of state licenses for the development, production, maintenance and disposal of aircraft, including dual and military equipment.